16th European Congress of Toxicologic Pathology
Adipose Tissue and Central Nervous System Toxicity in Metabolic and Neurodegenerative Diseases: Biology, Toxicologic Pathology and Investigative Techniques
Invitation
Dear Colleagues and Friends,

The European Society of Toxicologic Pathology is pleased to invite you to the 16th EUROPEAN CONGRESS OF TOXICOLOGIC PATHOLOGY which will be held just outside of Copenhagen, Denmark at the Novo Nordisk corporate headquarters campus in Bagsvaerd from mid-day, Tuesday, September 11th to mid-day, Friday September 14th, 2018.
Congress Abstract
Adipose Tissue and Central Nervous System in Metabolic and Neurodegenerative Diseases including Biology, Toxicologic Pathology and Investigative Techniques
Metabolic diseases such as diabetes mellitus, dyslipidemia and obesity are multifactorial disorders that have damaging effects on multiple organ systems and may increase the risk of developing neurodegenerative conditions such as Alzheimer's and Parkinson's disease. Key targets in metabolic diseases are the adipose tissue and central nervous system (CNS), which are functionally linked by complex neuroendocrine pathways. Understanding the individual and integrated responses of these tissues in altered metabolic states – both in animal models and patients – is essential if effective therapies are to be developed. The pathobiology of adipose and CNS tissues in metabolic and neurodegenerative diseases and the toxicologic pathology induced by drugs targeting these disorders will be core themes of the 16th Congress. In addition, the scientific program will include sessions dedicated to various technical and regulatory aspects of CNS pathology, including animal models of neurodegenerative diseases, imaging of the CNS and the use of different preclinical species in the evaluation of neurotoxicity. Plenary lectures, oral presentations, interactive panel discussions and case presentations as well as a poster session will provide opportunity for formal and informal interactions with colleagues and friends. New books, innovative equipment and techniques and contract research organization services will be featured at the trade exhibition.
The opening day of the congress will also include a half-day International Academy of Toxicologic Pathology (IATP) workshop on the Nonclinical Safety Assessment of Stem Cell Based Therapies. This workshop will include basic biology of stem cells and an overview of how stem cells are derived, regulatory considerations for their development, and examples of nonclinical development programs.
For all participants, the social program will include a welcome reception at the brewery Carlsberg in downtown Copenhagen and the congress final dinner will be held at a restaurant on the Copenhagen harbor near the Little Mermaid and start with a canal tour.
We will be very pleased to welcome you to Copenhagen,

On behalf of the ESTP,
Ingrid Sjögren, Kevin Keane and Mikala Skydsgaard
Local Hosts and Chairs of the Scientific Organizing Committee
Organization
Scientific Organizing Committee

Andreas Popp, AbbVie (Germany)
Angele Breithaupt, Merck (Germany)
Anna-Lena Frisk, Bayer Pharma (Germany)
Emmanuelle Balme, Boehringer Ingelheim (USA)
Gabrielle Willson, EPL (USA)
Gitte Jeppesen, Scantox (Citox lab) (Denmark)
Ingrid Sjögren, Novo Nordisk
James Cartwright, AstraZeneca (UK)
Karen Malene Wegener, Lundbeck (Denmark)
Kevin Keane, Novo Nordisk
Marie-France Perron Lepage, Charles River Laboratories (France)
Mikala Skydsgaard, Novo Nordisk
Nicholas Cort, Ferring (Denmark)
Paul Germann, Merck (Germany)
Pompei Bolfa, Ross University (St Kitts)
Rosa Anna Manno, RTC (Italy)
Sandra De Jonghe, Janssen R&D (Belgium)
Zuhal Dincer, Covance (UK)

Local (Denmark) Representatives
Gitte Jeppesen, Scantox (Citox lab)
Ingrid Sjögren, Novo Nordisk
Karen Malene Wegener, Lundbeck
Kevin Keane, Novo Nordisk
Mikala Skydsgaard, Novo Nordisk
Nicholas Cort, Ferring

Congress Organizer
see below
Scientific Program
See also Detailed program
Tuesday, 11th September 2018 (9.00 – 12:15)
Satellite Workshop co-sponsored by the International Academy of Toxicologic Pathology (IATP) and ESTP: Nonclinical Safety Assessment of Stem Cell Based Therapies (see announcement)
This half-day workshop will be oriented for toxicologists and pathologists who are engaged in the nonclinical safety assessment of stem cell-based therapeutics intended for implantation in humans. The speakers will cover the biological knowledge and regulatory framework necessary to develop a nonclinical development strategy for stem cells. Additionally, examples of specific stem cell products and nonclinical development challenges will be presented. Lunch will be served to attendees after the meeting. A separate registration is required.
Tuesday, 11th September 2018 (start at 13:00)
The first keynote presentation will focus on the main theme for the congress which is the links between the metabolic and neurodegenerative diseases. The following presentations will go into more details about these links, the pathology of human neurodegenerative diseases and hypoglycemia-induced changes in preclinical studies. At the end of the first day there will be interactive case presentations.
Wednesday, 12th September 2018
The first session of the day will focus on basic biology in the CNS. The keynote lecture will focus on lipid rafts, lipidomics and health. Furthermore, the link between the gut microbiome and Parkinson's disease will be covered as well as an overview of the glymphatic system in the brain will be provided.
The second session will continue with toxpath in the CNS including test article-induced, incidental and artefactual findings in the CNS. Furthermore, comparative sampling protocols in preclinical species (incl. minipig) with pathways and neuroanatomic areas involved in food intake and metabolic diseases will be covered. The last session on the Wednesday will be dedicated to the adipose tissue and the keynote lecture will elaborate on the white adipose tissue as the epicenter of obesity. The final talk will cover sampling of white and brown adipose tissues in different species and INHAND terminology in these tissues.
Thursday, 13th September 2018
The first session of the day will continue with adipose tissue and our keynote lecture will focus on the brown adipose tissue and thermogenesis. The following presentation will highlight the evaluation of toxicity in the reproduction system in connection with the development of anti-obesity compounds and finally, a lecture on the cross-talk between adipocytes throughout the body (eg. bone marrow fat cells) will cap off the first session.
The Path 2.0 will be the second session and will reveal the secret of fat-associated lymphoid clusters (FALCs), elucidate the link between Parkinson's disease and the gut with the help of classical and advanced pathology and imaging techniques and end with a talk on NASH-models.
The last two sessions will cover the use of animal models with benefits and limitations, and research on obesity and the central nervous system. The first presentation will explain how the translational biomarker apelin forms a link between adipose tissue and central nervous system in metabolic disease. Thereafter we will look into minipig models in different metabolic diseases. After the break, there will be an overview on CNS animal models, followed by presentations on pathology support to neuroscience discovery, aging diseases and adult neurogenesis.
Friday, 14th September 2018 (Congress concludes at 13:00)
The final morning session is dedicated to regulatory pathology and will include a keynote lecture on pathology endpoints in drug development studies, interactive case presentations, INHAND updates on proposed histopathology nomenclature for primates and rabbits, and an expert panel discussion.
Awards
The Congress Program will also include the following Awards
Chirukandath Gopinath Lecture Award sponsored by the British Society of Toxicological Pathology (BSTP)
Award for the Best Poster sponsored by the French Society of Toxicologic Pathology (SFPT)
IATP Charles Capen Trainee Award, rewarding a major contribution in toxicologic pathology by a student or trainee
ESTP Thesis Award
Please click for information and applications for these awards.
Call for Case Presentations
A limited number of slots are available for case presentations on all topics of pathology and we welcome challenging cases from all attendees. The template for case presentations, as well as the online submission form is available on the Case Presentation Submission Page.
The deadline for submission is June 30, 2018.
Selected cases will be interactive sessions, and if possible, should be relevant to CNS and adipose tissue pathological changes. This interactive session will hopefully generate lively and productive discussions and most importantly allow us to learn from each other.
For each case, the presenter should include:
A series of images from lesions,
Relevant clinical and/or toxicological endpoints with potential adversity questions and choices of diagnoses/answers to attendees. The audience will then vote via wireless keypads and the voting results will be displayed on the screen. After each voting session a time for discussion will be allowed.
Call for Posters
A vendor exhibitor space and scientific poster room will be set up in the coffee-break area adjacent to the lecture hall and we encourage attendees to prepare a poster for this venue. A best poster award will be presented by the French Society of Toxicologic Pathology (SFPT). The template for poster abstract and the online submission form are available at the Abstract Submission Page. The deadline for submissions is June 30, 2018
Congress Venue
Copenhagen is the capital city of Denmark and prides itself in being a small, "hyggelig" or cosy place to live with a vibrant cultural scene. It is very easy and cost-effective to get around the city on foot, by public transportation or by bicycle. A separate transportation guide will be available to all attendees providing extensive details of transportation options to/from the congress venue and transportation hubs and suggestions for visiting local attractions. A brief description of these venues is provided here.
The official congress hotels are all in close proximity to each other and are within a short walk of the Copenhagen Central Train station, which is indicated as København H on Google Maps. The regional train system has numerous trains that go between the Copenhagen airport and Copenhagen Central Station.
The congress will be held just outside of Copenhagen, Denmark at the Novo Nordisk corporate headquarters campus in Bagsvaerd. The street address in Danish is:
Novo Nordisk A/S
Smørmosevej 17-19
2880 Bagsværd
Bygning 6B
Daily bus transportation (included in the fee) to/from the congress will be provided from a downtown meeting location that is a short walk from all congress hotels (next to the Copenhagen Marriott). The bus will depart at 08.00 and return back to the welcome reception/hotel at the conclusion of each congress day. The first day of the meeting, September 11, a bus will depart at 08.00 for the IATP workshop and additional buses will depart the downtown meeting location at 12.00 for all other attendees to the ESTP congress. Please click the box for bus transportation at registration.
Public transportation via the Copenhagen light rail system, known as the S-Tog, also runs frequently from Copenhagen Central Station to Bagsvaerd. This is a cost-effective way to get to/from the venue, however, be aware that the S-Tog station in Bagsvaerd is approximately 1 km from the meeting venue.
Social Events
Welcome Reception at Carlsberg Brewery
Tuesday September 11, 18:00 – 20:00
Sponsoring shared by:


The welcome reception will be on the first evening of the Congress at the historic Carlsberg Brewery Taproom and Museum in downtown Copenhagen. The Carlsberg Brewery is known around the world for brewing excellence and has a long and interesting history with deep ties to Denmark. Attendees will be transported directly from the conference to the reception for a tour and a beer tasting social event.
Conference Dinner at Langelinie Pavillonen and Copenhagen Harbour Boat Tour
Thursday, September 13
Boat trip start from Marriott Hotel at 19:00 and Dinner/Entertainement 20:00 – 24:00
The Final Dinner address in Danish is:
Langelinie Pavillonen
Langelinie 10
DK-2100 København
The final full evening of the conference will include a guided harbour tour by boat (departure at 19:00, please click the box for boat trip at registration) and a dinner and entertainment at Langelinie Pavillonen near the famous Little Mermaid statue. Attendees will be picked up by harbour boats at the canal adjacent to the Marriott Hotel. Knowledgeable guides will take us on a 1-hour tour of the canal and harbour and we will disembark by the Little Mermaid statue. Dinner and local musical entertainment will cap the evening.
The Langelinie Pavillonen is immediately adjacent to a number of famous cultural heritage sites that highlight classic Scandinavian harbour-front architecture and culture. Short walks in any direction from here will include the Royal residence of the Danish Monarchy, historic Kastels responsible for protecting the Danish capital, Harbour-front eateries serving the simple yet elegant Danish cuisine, numerous boutiques for the elegant shopper and multiple other historic and cultural destinations.
Please join us at the congress dinner. This is the perfect opportunity to relax and reflect on the congress and engage in spirited conversation.
Congress Registration
To register for the Congress, please use the on-line Registration Form
If you have any questions about the registration procedure please contact our congress organizer "Solution Office" (estp@solution-office.de).
Registration Fees
Until June 30, 2018
After June 30, 2018
ESTP Member
€
420.00
€
490.00
Participant (non-member)
€
500.00
€
570.00
One day registration ESTP Member
€
200.00
€
200.00
One day registration non-member
€
230.00
€
230.00
Students*
€
130.00
€
130.00
Accompanying Person**
€
100.00
€
100.00
IATP seminar (including lunch)
€
90.00
€
110.00
Please note that a tax of 25 % will be added to the fees.
* Student's registration to be supported by a letter from their supervisor of active training/residency in Pathology.
** Accompanying Person fee includes welcome reception and congress dinner. Participation in the scientific sessions is not included.
Above fees include all lectures, lunch, welcome reception and congress dinner.
Coffee, tea, refreshment beverage and snacks are served during the coffee breaks.
Lunch is provided during the lunch breaks on:
Tuesday, 11th September (IATP seminar)
Wednesday, 12th September
Thursday, 13th September
Cancellation and Refund Policy
Cancellations are to be notified in writing to the Congress Organizing Office. Refunds will be made under the following conditions:
You may cancel without extra costs within 48 hours of placing your registration.
Until August 1, 2018, a 60% refund of the registration fee will be given.
After August 1, 2018, no registration fees will be refunded
All refunds will be handled after the Congress.
General Information
General information can be found together with accommodation on a separate page.
Sponsorship and Exhibition
The organizers thank the following sponsors: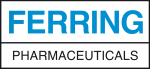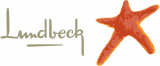 Congress Organizer